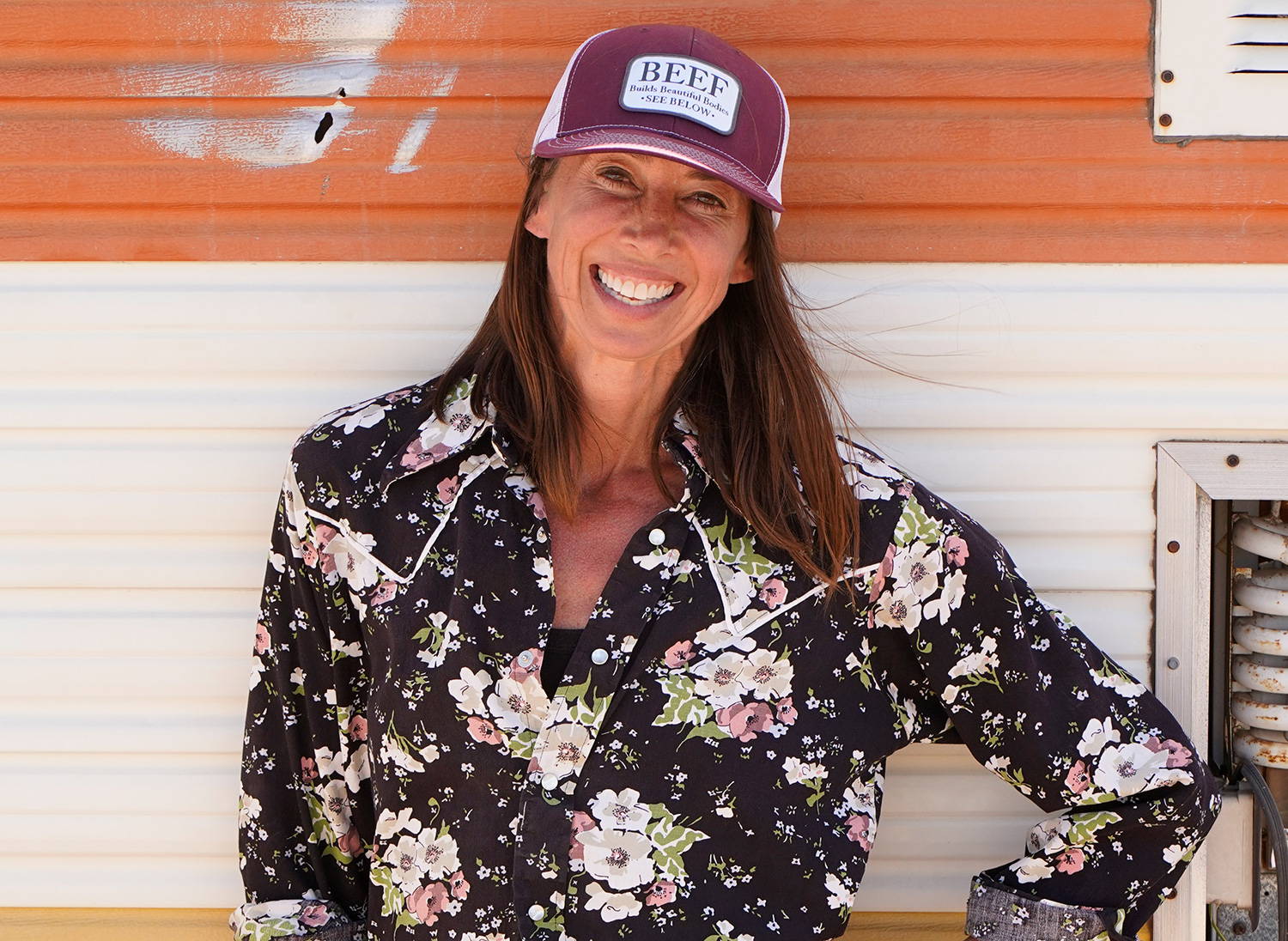 With a background in financial software consulting and an MBA from Oxford, meat processing wasn't even on her radar until she made Marfa her home base and started to dig into why she couldn't get a local steak. This lingering question and a meeting with a gentleman cowboy set Christy Miller on a very different career path. She met Ellery Aufdengarten, a local rancher whose generosity and curiosity were unmatched. Proud of his way of life and dedicated to raising quality beef cattle, Ellery inspired Christy to ditch software consulting and bring his goal to life. She is now on a mission to reconnect people with the source of their food and get Far West Texas meat onto dinner plates across the nation and possibly the world.
Art, science, compassion and determination have all collided to shape Nicole into the perfect production manager for Marfa Meats. Nicole is a painter, so it's no surprise that she's drawn to the artistry inherent in whole-animal butchery. That sense along with her scientific and measured approach honed in her nursing program helps Nicole create welcoming, well organized teams and work spaces. Nicole has the kind of grit you'd expect of a woman who started out as a butcher shop clean-up kid and ended up running the shop. That same organization and determination is critical for a meat processing start-up like Marfa Meats. The world is lucky that Nicole ultimately decided she preferred butchery to nursing and has shifted that patience and dedication to bringing other butchers up in the trade. Her butchery expertise and her calm methodical approach to problem solving is a critical link in the chain between Marfa Meats, producers and consumers in Far West Texas.
A west Texas native Reine was born and raised in El Paso. She found her way to Alpine to pursue a degree in Animal Health Management at Sul Ross University. While pursuing her Bachelor's degree she was introduced to meat processing via the Sul Ross Meat Lab. She quickly fell in love with the rugged small town and decided to stick around for a Masters of Biology. From a ranching family with over one hundred years of history raising Scottish Highland cattle Reine is passionate about ethical butchery and bringing quality meat to this community. Her scientific knowledge, compassion and deep understanding of this environment and the animals makes Reine a perfect fit for Marfa Meats.
As an aspiring chef, Jordan was 100 lbs. overweight. Determined to do something about his health, he began to explore what healthy eating would look like for him. It led him to search out locally grown and harvested food. Where and how his food was grown became all important in his quest to get to a healthy weight. This quest led him to the study of organic farming practices, regenerative agriculture, and permaculture design. He quit cooking, went to work on organic farms in Washington state, and Oklahoma. To further his education, he took a job working in a meat department at Whole Foods in Fayetteville, AR. Bringing his new found knowledge in organic farming and butchery full circle, Jordan will be a whole animal butcher, but will also be in charge of composting, growing vegetable gardens, pollinator gardens and all things agricultural here at Marfa Meats. Oh, and yes, Jordan has long reached his goal of achieving a healthy weight and lifestyle.
Years ago Juan worked his way up from meat wrapper to butcher at Porters, our local grocery chain. His former experience as a sports trainer lends itself well to the heavy lifting that comes with the break down of carcasses, which he's now mastering. He loves the Danforth Beef Butchering book, his fast purple car, his family, and being part of bringing meat processing back to this community in Far West Texas that he calls home.
A very special thank you to the following people!